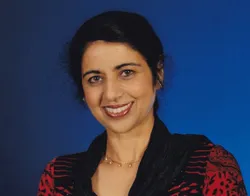 Dr. Singh graduated from the University of Florida College of Dentistry in 1994. She received the degree of Doctor of Dental Medicine with high honors and was Valedictorian of her dental class. She was presented the Senior Student Award by the Academy of General Dentistry.
She was recognized by the Alpha Omega International Dental Fraternity for Excellence in Academic Achievement and for attaining the highest academic standing in her class. Dr. Singh was inducted into the Omicron Kappa Upsilon National Dental Honor Society .
Dr. Singh continues to strive to be the best dentist she can for her patients, by attending professional conventions, seminars, study groups and self-study programs in order to stay current with advances in dentistry.
Dr. Singh's professional memberships include the Academy of General Dentistry (AGD) , the Florida Academy of General Dentistry ( FLAGD ) and the International Team for Implantology (ITI) .